The Department of Recreation and Maintenance provides numerous recreational facilities and programs.  It's time to play ball.  Youth ball registration has been extended and dates and fees for ball mania are enclosed. This includes tee ball, baseball, and flag football.
The parks and recreation division operates an indoor swimming pool, outdoor parks with playgrounds, a 650-acre lake for boating and fishing, trails, a recreation center and ball fields.  It also provides a variety of recreational programs.
The department offers many recreational activities for citizens of all ages and with varied interests, such as: basketball, aquatic classes and swimming, exercise classes, adult softball, tennis, and additional various programs. Also, the Johnson Park Recreation Center offers day camps in the summer.
Additionally, the department offers the rental of facilities, meeting rooms, pavilions, ball fields and gyms. Also, the department offers open space in the form of trails, playgrounds, and green fields.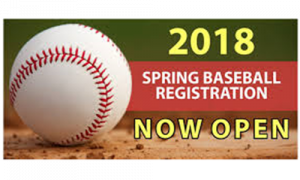 Spring Youth Baseball
Registration –  Now –  February 23rd, 9pm
Registration Fees –   Tee Ball (Ages 3-4)  $70
                                                            (Ages 5-14)  $135
*All birth certificates must be submitted by end of registration in person

Flag Football
Registration – Now -May 19th, 2018
        Ages (5-12)
Registration Fees –  $100
First Game – April 14th, 2018  Season ends – May 19th, 2018
Play off Tournament  May 19th, 2018
             For more information: contact  Franklin Hamilton 770 278-7529
Register online at:
        https//secure.rec1.com/GA/rockdale-county/catalog