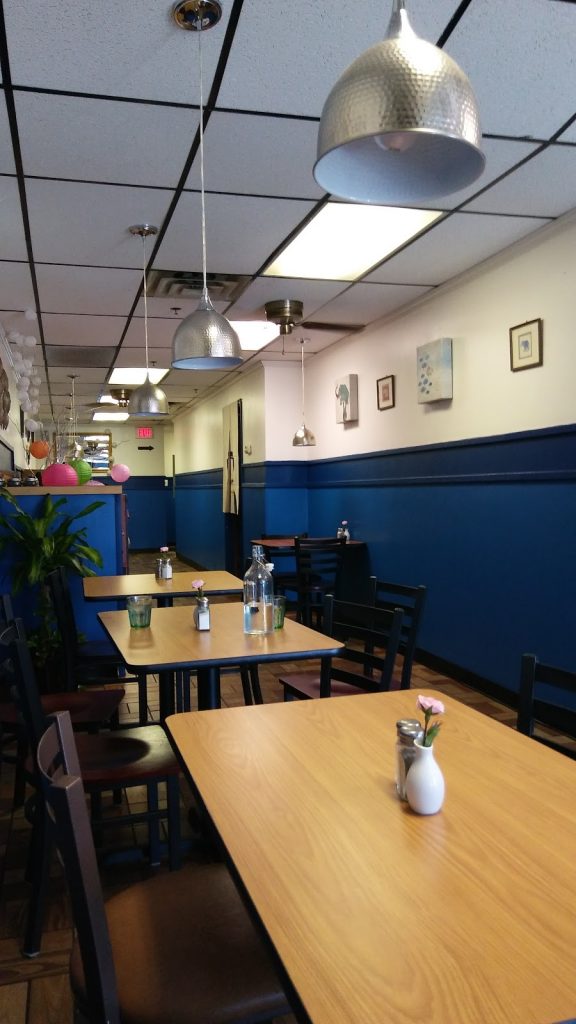 When you enter Thai in the Box and are greeted by Chef Paul, the owner, you know you've come to a special place. The take out is popular, but the beautifully decorated restaurant beckons you with its tranquil shades of blue and quiet, comfortable atmosphere. Chef Paul has paid attention to every detail, including adding the photographs on the walls, which were taken from his travels.
This is the place to go for fresh, authentic Thai dishes. Born in Bangkok, Thailand and with an impressive background of Chef training and experience, Chef Paul has perfected each dish that is made to order with quality, fresh ingredients.
There is a diverse selection of Thai dishes on the menu from the traditional Pad Thai, fried rice and curry, to stir fry and seafood specialties. The coconut soup is creamy, rich, and flavorful. The Massaman Curry is loaded with flavor and has a medium spice. This dish has various textures from the creaminess of the curry sauce to the chicken, vegetables and potatoes, to the crunchiness of the cashews – all mixing amazingly well together.
The Fresh Ginger Stir Fry is another fabulous dish. The savory-sweet flavor of the ginger with white wine sauce blends smoothly in a stir fry of fresh vegetables and tender chicken. Both the Massaman Curry and the Fresh Ginger Stir Fry are good portions so bring your appetite!