Thank you for coming by  at the 2018 Taste of Conyers and Car Show!
Now come visit our restaurant and enjoy our full menu & feel the island vibe!
Horatio's Healthy Cuisine has recently reopened after remodeling and the restaurant is gorgeous! The food is amazing and health-conscious. They've added snow crab legs to the menu and have made decisions for ordering hard with a menu that already has some great choices. There are also daily specials. The preparation of healthy, quality food is one thing that makes Horatio's unique – everything is made fresh to order, 100% fresh meats, and all-natural ingredients.
For starters, I had a refreshing Red Ranger cold press. This drink was a fabulous blend of beet, celery, and honey crisp apple. It was not too sweet and completely satisfying.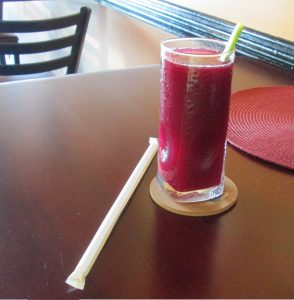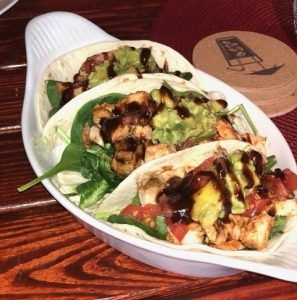 A favorite on the menu is the Jerk Tacos. Choose from Chicken, Salmon or Shrimp. I had the Salmon Jerk Taco and it was a sensation of warm and cool, sweet and spicy. The juicy grilled salmon was topped with jerk sauce, placed on a bed of spinach with mango chutney, and served in a soft flour tortilla. The textures brought joy in each bite. It was served with slaw that had a kick from habaneros and a sweet surprise from cranberries – very nice!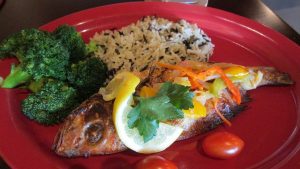 The grilled Red Snapper brought me back to fishing off the coast with my dad. This was my favorite. The snapper was grilled whole with house made Jamaican Escovitch. It had a great flavor that is best described as WOW! It was served with wild rice and steamed broccoli.
Another cold press that was just amazing was the iRobot. This was a sweet and sour drink with lemons, ginger root, and honey crisp apple. It's very healthy and tasted great.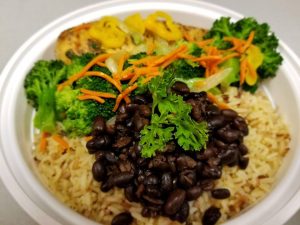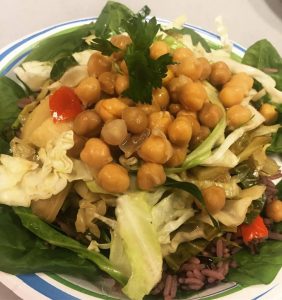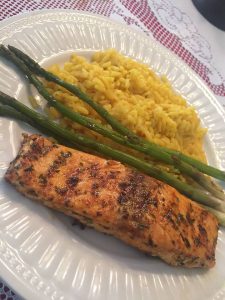 Every day Horatio's has a special. On Tuesday the special was Baked Ziti. Hot and creamy, it was made with zucchini and squash and topped with a smooth tomato sauce. Each bite of this vegetarian dish seemed to melt in my mouth with warm goodness. It was also a dish that shows the diversity of food you can get here. The menu includes wraps, paella, bean, mushroom and turkey burgers. There is a kid's menu, low sodium selections and plenty of options for vegetarians.
Since everything is made fresh to order, remember to leave plenty of time to enjoy your meal. It is well worth the wait!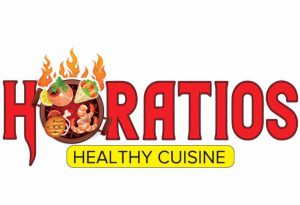 To assist with coordinating your meal time, you can order online at
www.horatioshealthycuisine.com
1706 HWY 138 SUITE C& D
770-285-4054.
 Horatio's is open Tuesday through Sunday from 11am to 9pm.
They are in the Conyers Village Plaza next to Planet Fitness at  in Conyers.
By the Way Meet the Young Man of the Hour….Little Mister Horatio