We have that island flavor for you to taste at the 2018 Taste of Conyers and Car Show May 5th, 11am-4pm
Quick Bite gets it right when it comes to serving Jamaican food. The difference in preparation results in each order "done the way Mom did it" with extra care in seasoning, slow-cooking for the best tenderness, and no shortcuts.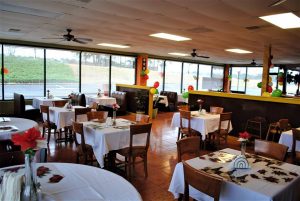 When I walked into Quick Bites, I was greeted at the counter and given a friendly smile. The server explained the menu and I chose the Jerk chicken with a DG Genuine's Jamaican cream soda. I knew I was in for something special when the server brought the bottled soda with a glass and bowl of ice, so I could pour it just the way I wanted it. It's those little details that show the difference in exceptional customer service.
The presentation was beautiful. While I had ordered the small plate, there was plenty of food. The plate came with 3 pieces of bone-in Jerk chicken with a nicely seasoned skin, Jerk sauce on the side, rice, vegetable, and a plantain.
Everything was cooked to order and came out hot. The Jerk chicken meat fell off the bone and was juicy-goodness. While the chicken was wonderfully seasoned on its own, the sauce added a spicy kick. The rice also had a nice seasoning with the flavors of coconut milk, thyme, beans, and scallion. And the fresh, sauteed cabbage complimented the meat well.
This family-owned restaurant serves lunch and dinner 7 days a week. Favorites on the menu are oxtail and pepper steak. The Jerk chicken, chicken stew and curry chicken are also popular and can be ordered in small or large plates, or as lunch specials for $5.99 Mon-Thurs from 11am-3pm.
Quick Bite is located at 427 Sigman Road NW in Conyers, Georgia 30012. Sit down to eat in the restaurant or order take out.
Call in your order at (770) 679-1677 see menu and follow them on Facebook  Soon you'll be able to order online. It's worth the trip for authentic Jamaican food done right.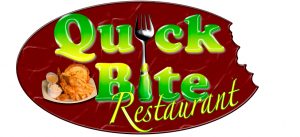 " LUNCH DINNER AND CATERED AFFAIRS"
427 Sigman Road NW
Conyers, Georgia 30012