Tin Plate is serving: Beef Hot Dogs, Mexi Philly Cheesestakes and much more at the Taste Of Conyers and Car show!  May 5th 11am-4pm.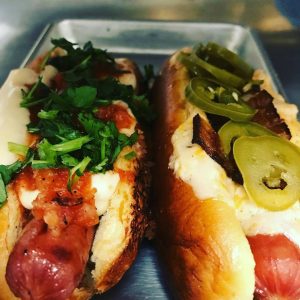 Tin Plate is not only a great place to eat, it is a place to see your friends and neighbors and just have a great time. Daniel Brown, Clark Carmichael and Keith Bell, the three owners, have created an atmosphere that is casual, friendly and rustic.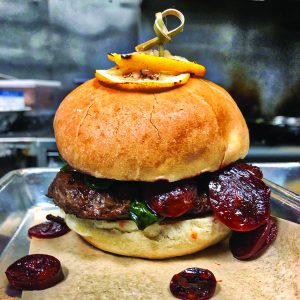 They focus on bringing high quality, locally sourced, seasonal ingredients to their varied menu. They have created a balance of great comfort food and healthy offerings that are unique and great tasting. They have everything from a large selection of specialty burgers that are 100% grass-fed, organic beef to a wide variety of fries which include Pimento Cheese fries, PB&J fries, Sushi fries, Thai Coconut Curry fries and many more options on that list.
One of our favorites is the fried mac & cheese. However, included in the menu are grass-fed hanger steak, springer mountain chicken, paleo salad. The beer choices are constantly changing allowing you to try a variety of Georgia Craft Beers. Nightly draft beer specials are offered and wine options are also available.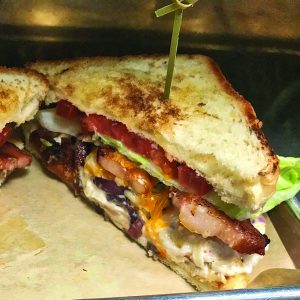 Tin Plate is a great local restaurant in Olde Town Conyers. Come on down and try it out. You will be glad you did. Open for breakfast, lunch and dinner Wednesday through Saturday 11 am to 11 pm and Sundays
9am to 4pm with a special brunch menu as well as their normal fare.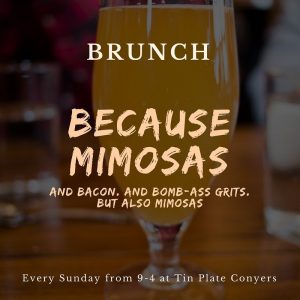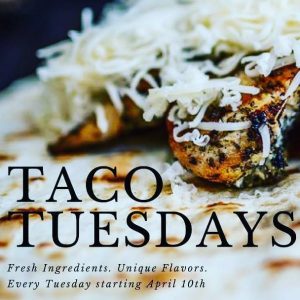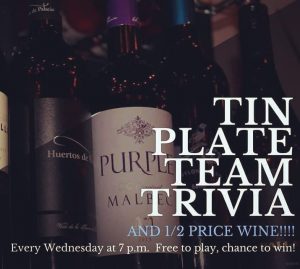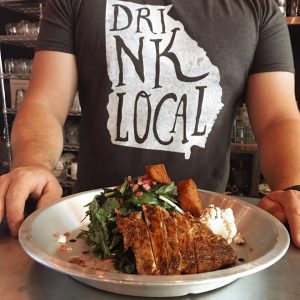 It's a hop, skip and a jump from the new parking lot to have a snack and a brew! Let us show you how.
—PLEASE SHARE—The Chad demonstrating the short scenicwalk from the NEW OTC Parking Lot!!#oldetownconyers #weloveconyers #cyga #tinpalte————————————————-

Posted by Tin Plate Conyers on Thursday, April 26, 2018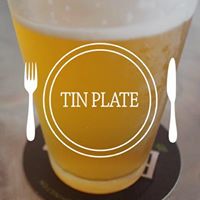 Tin Plate Conyers
914 Commercial St.  Conyers, GA.  30013
                                                                                         678 607 0596
www.tinplateconyers.com
Visit their website to check out the ongoing events