Visit Thai in the Box and you will be greeted with friendly service and a cheerful, relaxing atmosphere where you can dine in or take out. Chef Paul uses his experience from growing up in Bangkok, along with an impressive background as a chef, to prepare fine food that is bursting with flavor. He takes the freshest ingredients, with recipes he has perfected, and cooks everything to order.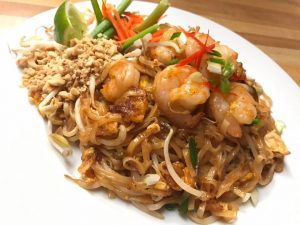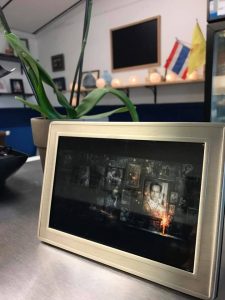 With personal photos on the wall and authentic food, it might seem like you've gone on an amazing journey to Thailand. The menu has a diverse selection of Thai dishes that include traditional Pad Thai, fried rice and curry, as well as stir fry and seafood specialties.
I ordered the Fresh Ginger Chicken Stir Fry. To start, I had the rich, creamy coconut soup. This came out of the kitchen nice and hot. The fresh Ginger Chicken Stir Fry had a fabulous presentation with a good-sized meal. Tender chicken and fresh vegetables were mixed with an amazing, savory-sweet ginger sauce! It was served with steamed rice. I managed to take part of it home so I could have a piece of delicious Thai coconut cake – yum!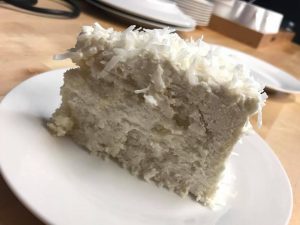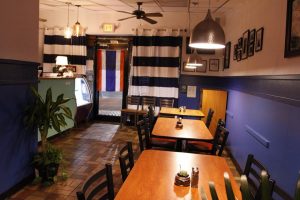 Great news – Thai in the Box now accepts orders online. Place your order on Yelp!
It's not my first time here and each time the food has been terrific. Plan your next meal at Thai in the Box. They are located at 1810 Hwy 20, SE, Suite 170 in Conyers. For more information, go to www.thaiinthebox.net and like them on Facebook @thaiinthebox.
Ask about the Spring Tea and get a surprise after adding lime juice to your drink!