Dear Parents, Students, and Community,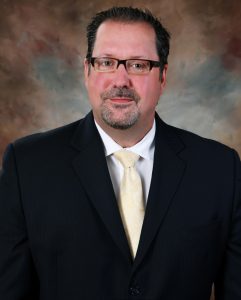 What is a world-class school system to you?  We have been asking that question to parents, students, staff and community members since last spring as we move forward in the development of our next five-year strategic plan.  When we think of world-class, we think of it as the 'best of the best' or the highest quality.  That is our theme as we strive to go beyond what we think possible to give our students the best opportunities to succeed in school and in their journey through life after graduation.  We encourage you to continue to share your thoughts and ideas with us through rcpsinfo@rockdale.k12.ga.us.  RCPS is Committed to World-Class.
I am excited to share our progress in many areas that we will build upon as we strive for world-class in everything we do.  We have completed our three-year rollout of our One to One technology plan with individual laptop devices for students in grades 3 through 12 and iPad devices in all Pre-K through 2nd grade classrooms.  Keeping pace with technology advancements will remain a priority as we continue to transform teaching and learning.  We must provide our students with access to various kinds of technology and the digital skills and knowledge necessary to be competitive in our global society.
We made great strides in expanding options and opportunities for our students over the past few years and will continue to explore new ways to give our students the ability to graduate with an advantage.  With specialty programs at the elementary, middle and high school levels, students and families have more choices and opportunities than ever before.  We encourage you to become familiar and seek out the vast offerings throughout the district, which are listed on our district website.  Graduating with an advantage may be the difference in a job offering or selection for higher education. These advantages include specific skills, work experience, and industry certifications for those who choose to enter the workforce, and college credits through Advanced Placement or Move On When Ready for those choosing to continue their education.
Our Office of Safe Schools and Student Affairs will continue to focus on campus security, emergency preparedness, and prevention and intervention of distractions or disruptions to the classroom.  We believe strongly that our teachers deserve the right to teach and all students deserve the right to learn in safe, secure, and supportive classrooms.
As always, we encourage parents and community members to become engaged in our schools.  Research clearly shows that children do better in school when parents are involved and take an active role in their child's education. Last year we greatly enhanced communication through additional mobile apps and social media to make it easier for parents to stay informed.  All parents should sign up for the Infinite Campus parent portal to obtain detailed information and notifications on their child's assignments, assessments, academic progress, and attendance.  Another way to connect to the classroom is through RCPSpartner.com which provides unique opportunities to become engaged through giving your time, talent or treasure to support students and teachers.       
As superintendent, I continue my pledge to work cooperatively with you as we strive to build a world-class education system in which ALL children have the opportunity to learn, be successful, and graduate high school with an advantage.  In May 2017, RCPS graduated 1,086 seniors who were offered an astounding $21.4 million in scholarships.  This kind of success affords even more opportunities for our students.  I am proud to be superintendent of a school district in a community that values the impact of education to change lives and generations.  It's going to be another great year at RCPS!
Sincerely,
Richard Autry, Superintendent