The maker of Ritz Cracker has announced a voluntary recall of some varieties of the product because of the potential presence of salmonella.

Mondelez Global, the manufacturer, says the products contain whey powder, which the whey supplier has recalled because of the salmonella risk.
The recall affects Ritz Bits Cheese, Ritz Cheese Cracker Sandwiches, Ritz Bacon Cracker Sandwiches with Cheese, Ritz Whole Wheat Cracker Sandwiches with White Cheddar Cheese, Ritz Everything Cracker Sandwiches with Cream Cheese, and Mixed Cookie variety. The products have expiration dates of January 14, 2019 to April 13, 2019. Click here for a full list of affected products.
Mondelez said there have been no complaints of illness and the company is doing the recall as a precaution.
Salmonella can cause serious and sometimes fatal infections in young children, frail or elderly people, and others with weakened immune systems.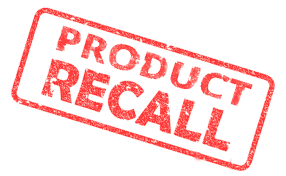 Consumers with questions can contact the company at 844-366-1171.
USA Today 7/22/2018
Here is a list of the products and the recall expiration dates:
https://us.mondelezinternational.com/~/media/MondelezCorporate/us/uploads/downloads/press-releases/2018/Ritz-Recall-2108.pdf