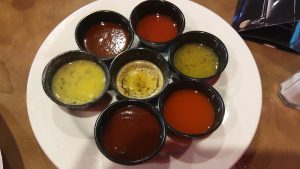 When it comes to a casual dining experience with family and friends, Sudo Bar & Grill has a lot to offer. Come in for $5.99 lunch specials from Monday through Friday, 11am to 3pm, and choose from favorites such as 6 wings, the god burger, nachos, quesadillas, and more.
Sudo has quickly become known for their wings and they are fabulous! Wings are crisp but not greasy. The sauces are flavorful and made locally. You'll have to decide between lemon pepper with a nice lemony taste, smooth BBQ, tangy ranch, creamy garlic parmesan, smooth and spicy chipotle, or traditional buffalo sauces.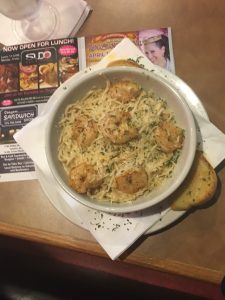 Open seven days a week and well into the night, Sudo offers a full menu that is quite extensive besides being quality food, priced right. Signature selections range from $9.99 to $13.99 and have a variety of entrees such as shrimp and gritz, chicken alfredo, chicken and sweet potato waffle, grilled pork chop, and the Sudo sampler for those who can't decide. The shrimp alfredo is creamy and seasoned perfectly with plump and plentiful shrimp.
The menu also has salads, burgers, and sandwiches. The Chicken Philly has a nice blend of peppers, onions, mushrooms, and cheese in every bite. It comes out wrapped in foil so it stays fresh and hot. You'll have to come and try it!