Did you know, Gravity Craft and Homebrew Supply is your destination for quality craft beer, in addition to having all the equipment and supplies needed for making your own, beer, wine and cheese?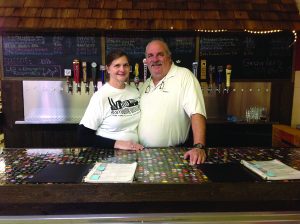 Bill and Karen Pledger opened Gravity in 2014. Living in Conyers, they felt they had a stake in the community and they dreamt of giving Conyers a place to love, and it's really catching on! Every day we get to meet and greet great people.  Our customers love the warm welcoming atmosphere and are our greatest promoters.
Gravity is a Craft Beer Oasis located right here in Conyers.  They feature a Tap House with 20 taps of craft beer and cider from local and not so local breweries. Beer, Cider and Wine tasting are part of the fun you will experience when deciding your favorite beverage. Whether you are sampling, having a glass or enjoying a flight of beverages, Bill and Karen provide at no extra charge the skinny on their IPA's, lagers, ales, ciders and wine (it's like getting a craft beer degree). Thank you, may I have another?
The Tap House is a casual place to unwind with old and new friends. Your experience at Gravity will make you thirsty for more! So, come in soon and enjoy a pint or flight of some of the tastiest craft beers available.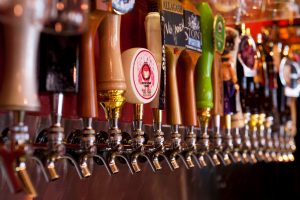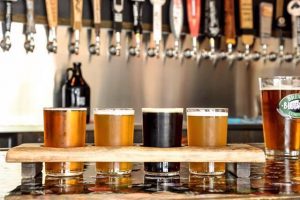 Gravity is also the home of the 3-5-4 Brewers Club. This group of home brewers share their latest crafted beers and brewing stories from 4-6 p.m .on the third Sunday of each month.
We have some awesome brewers that would welcome the chance to share their brews, methods and talents with anyone who wants to join. We also have a few members who make mead and wine.  If it is fermented, we would love to learn, taste and hear about it.
If you aren't sure what Craft Beer is, or if you have ever thought about making your own craft beer, wine or cheese, then Gravity is your place.
Gravity offers private classes and you get to keep the beer or wine you make. Just say when!  They have all the brew equipment and quality supplies needed to proudly say, I did that!
Whether you're new to the craft beer experience or a well-versed aficionado, Gravity is your destination for finding great craft beer and all the equipment and ingredients you need to make your own beer, wine,   and cheese.
Bring a friend or two, enjoy a pint while you shop. You'll be glad you did.
Bill exclaims, Come see us! You've never really had a hobby until now! And you know what they say about Gravity, it's the law!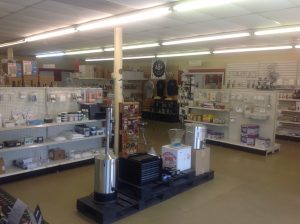 Gravity¹s is located on the north side of I-20, between the U-Haul and Holiday Inn Express.
1136 Dogwood Drive, SE, Conyers, Ga. 30012
770-679-5118
Hours: Tuesday to Saturday 10am to 7pm,
Sunday 1pm to 4 pm