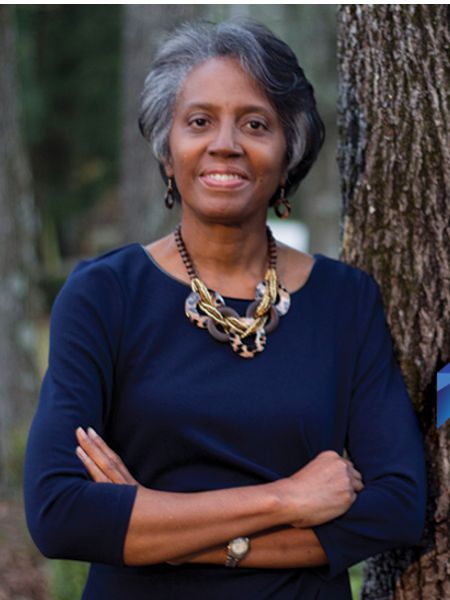 Lorraine Harrison of About Marketing is the Host of Women in Business and today her guest is Dr. Cynthia Davis of Alert Properties.

Posted by KBCN Voice on Thursday, September 27, 2018
Dr. Cynthia M. Davis
Dr. Cynthia Marie Davis is a mother of three children and a grandmother. She is the Broker and CEO of ALERT Properties and ALERT Real Estate School. Her passion for helping people live their best life is demonstrated in the name of her companies. The word ALERT embodies her heart desire as she serves people not only on a professional level, but also on a personal level. The acronym ALERT defines why both businesses were created and the foundation from which the business operates. Abundant Life: Education, Renewal (of the mind), Teaching and Training. I believe my purpose on earth is to help others live the Abundant Life.
Cynthia is very sincere and authentic as she serves others. She has served as President for her local Real Estate Board and serves on several committees for the Georgia Association of Realtors. She has received several real estate awards to include the Spirit Award.
In 2016, Dr. Cynthia opened ALERT Real Estate School. The purpose of this platform is to teach and train others entering into the real estate profession. Training includes not only how to have a real estate business, but, also how to connect with others and how to treat others. She provides her students with the opportunity for growth and development as she too remains consistent in growing herself. Cynthia also teaches continuing education classes and intentionally lives out her tagline "Real Estate from the Heart".
Dr. Cynthia is a teacher at heart. She has taught in the public school and private school sector. In addition she has written and taught several biblical studies classes and object lessons. Cynthia is a John Maxwell Certified Coach, Teacher, Trainer and Speaker. In 2017 she started the business The Enlightenment Institute. She believes when the eyes of people understanding are opened they can know the hope of their calling and move forward with living the Abundant Life.
Cynthia has served as a Minister and Director of Christian Education and is available to serve you as a keynote speaker, teacher, coach and/or trainer.
Dr. Cynthia M. Davis,
CEO, Broker, Instructor ALERT Properties
Owner-Instructor ALERT Real Estate School Teacher, Speaker and Facilitator
John Maxwell Certified Speaker, Teacher and Coach
770-484-5200
The Enlightenment Institute
www.alertrealestateschool.com
www.aalertproperties.com
www.theenlightenmentinstitute.com
alertrealestate@gmail.com
enlightenmentinstitute@gmail.com