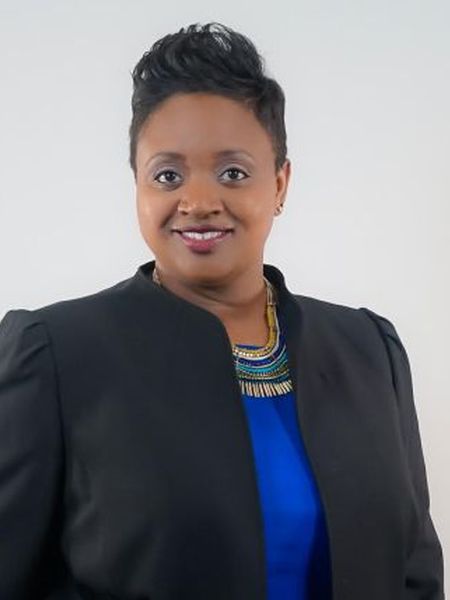 Tune in at 10am to KBCN for the first of many spotlights on Women in Business by a Woman in Business Lorraine Harrison of About Magazines. Visit: www.aboutconyersga.com for KBCN downloads. Today featuring Dr. Andrea Bowens-Jones.

Posted by KBCN Voice on Thursday, August 2, 2018
Dr. Andrea Bowens-Jones
Dr. Andrea's true passion in life is inspiring people to become the highest expression of themselves.   That passion took her from the walls of the largest consumer products company in the world, Procter & Gamble (P&G). There she worked as a R&D Section Head managing multi–discipline teams of scientists and engineers to drive technology, formulation, and process development for top personal care brands such as Secret, Old Spice, and Gillette. Now, as a Certified John Maxwell Coach, Speaker, and Trainer, Dr. Andrea leverages her experiences with Maxwell's proven leadership teachings to inspire, develop, and grow the vision inside of all her clients.
A polymer chemist by training, Dr. Andrea cares deeply about STEM (Science, Technology, Engineering, and Math) education and inspiring the next generation of technical leaders. In 2004, she developed the Resident Scholar Program (RSP) while at P&G. RSP is a unique job-shadowing program for minority youth interested in careers in STEM. Dr. Andrea continues to impact the STEM talent pipeline as a consultant working with organizations such as Women In Technology and the National Center for Women & Information Technology.
As a Coach and Training Facilitator, Dr. Andrea has worked with individual leaders and a mix of both non- and for- profits companies to help move them to the next level performance. Additionally, she offers a monthly blog, "Coffee Break w/ Dr. Andrea" where she shares insights to overcome tough professional and personal challenges. It is now featured as a re-occurring column in the local newspaper, e-Metro Times, servicing Metro Atlanta. Dr. Andrea has shared her story of faith and personal development as a keynote speaker at women's conferences and as a guest on Atlanta Business Radio X and "About Women in Business" KBCN Voice radio shows.
In April 2018, Dr. Andrea launched her e-book, Breathe Again: A Guide to Living a Life of Limitless Possibilities. Designed to be a 4-part journey in self-discovery and accountability, Breathe Again is for anyone who feels like life has left them gasping for air. It's now available on Amazon.
Andrea Bowens-Jones, PhD
Speaker • Author
Personal/Professional
Development Coach & Trainer
STEM Pipeline Development Consultant
IDG Vision
770-648-3758
P.O. Box 83396
Conyers, GA 30013 www.idgvision.com