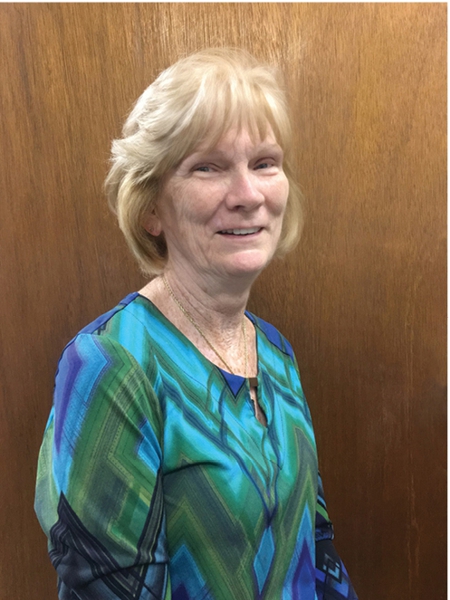 Lorraine Harrison the host of Women In Business Show interviews Donna Silsbee, President of 4-D Printing in Conyers, Georgia.

Posted by KBCN Voice on Thursday, August 30, 2018
Donna Silsbee
Happily married for 47 years, successful business owner 34 years, 7 wonderful grandchildren, 3 sons all working together, 1 amazing life. How did all this happen?
Donna was raised on a dairy farm in Covington where she first learned how to push through challenging situations. Cows needed milking, everyday, in every weather condition, no exceptions. Perhaps this is where the "can do" attitude of Donna began.
Starting out in her basement with only one small press, 34 years later, her company has grown into a 27,000 square foot custom printing facility that employs over 40 people. During these years, technology has dramatically shifted in printing, employees have come and gone, an industry fire caused extensive damage with lengthy down time, the economy has fluctuated, some customers have filed for bankruptcy, and personal health challenges have all been obstacles for Donna to overcome.
However, the result is a recognized leader in Donna, managing a company that partners with clients to provide commercial printing solutions for any market. 4D offers large format, full color graphics. 4D can print and die-cut a wide variety of media including vinyl, paper, banners, static cling, packaging and so much more.
4D's mission is to exceed client expectations by providing the highest quality products possible in a timely manner. 4D endeavors to create long-lasting, prosperous relationships with all their clients and vendors. Donna's passion and determination are the driving force at 4D. Employees know that Donna's door is always open. She is always there handling all the challenges that the business and life brings. Over the years, Donna leads by example, in both work ethic and attitude. Her leadership, along with being truly blessed, have shaped her family, employees, and clients. Donna is grateful for all the opportunities she has been privileged to enjoy. Please let her know how she can serve you.
D Printing • 1007 Irwin Bridge Rd. • Conyers, GA 30012 Phone: 770.929.8717 • Fax: 770.929.1039 • Toll-Free: 800.673.3743 E-mail: sales@4dprint.com • www.4dprint.com
Donna Silsbee
President
4D Printing