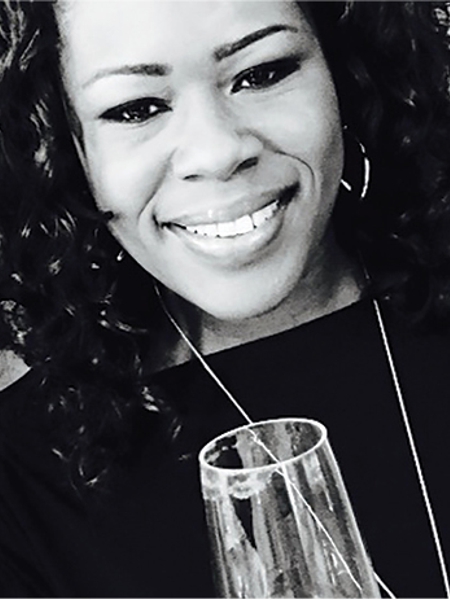 Lorraine Harrison of About Marketing in Conyers, Georgia interviews Regina Jackson the owner of Corks and Cuvee Wine and Gift Shoppe on the Women in Business Show on www.kbcnpraise.com & www.kbcnvoice.com on Thursday's at 10 am & 7 pm. Watch on www.kingdomtvnetwork.net @ 10 am & 7 pm.

Posted by KBCN Voice on Thursday, September 6, 2018
Roses have become increasingly popular in the last few years. Roses have crossed age barriers with millennials, baby boomers and all age groups in between loving the pink stuff. Rose, Rosado (Spain), Rosato (Italy) are all terms to that refer to this lovely pink drink.
I regularly get asked the question, how does Rose get its pink color? Rose wine gets its pink color from brief contact with the skins of red grapes. The length of time skin contact occurs is strictly up to the winemaker. Very little skin contact will create a very pale salmon hue while heavy skin contact will create an almost hot pink hue. There is nothing better on a hot summer day than a little Rose. Rose wines have primary flavors of red fruits like cherry, raspberry, strawberry and watermelon. Roses tend to be crisp with great acidity and should be served chilled.
Roses run the gamut on style and sweetness levels. Roses can be still or sparkling and can be bone dry like those in Provence to sweet blushes. There are several different grape varietals Roses can be made from some of the most common are Cinsault (SAN-soh), Carignan (CA-ren-yan), Grenache (GRU-nash), Mouvedre (MOO-ve-dra), Pinot Noir (PEE-no-nwar), and Syrah (Se-ra).
There are three main methods for creating Rosé:

The Blending Method
This method is executed by mixing white and red wine together. The blending method is the least desirable method and is not widely used.

The Saignee Method
The Saignée (SAN-yay)) method sometimes referred to as the "bleeding" method involves 'bleeding off' a portion of the
juice — while the remaining grape juice goes on to make red wine — into a separate vat to finish fermentation.

The Maceration Method
Red wines get color from the skin of red wine grapes. Rosés color is determined by the winemaker by determining how long to maintain skin contact. Skin contact is typically anywhere from 2 to 24 hours.
Rosés are so diverse there is likely something pleasing for every palate. So, the next time you purchase a glass of wine give Rosé a try and Drink Pink!
Cheers!
Regina Jones Jackson,
CSW, FWS, WSET Certified
Corks and Cuvee Wine and Gift Shoppe
East Metro's Premier Specialty Wine Source
923 Center Street NE
Conyers, GA 30012
(770) 679-4108 — shop
(770) 500-6307 — cell
www.corksandcuvee.com
regina@corksandcuvee.com