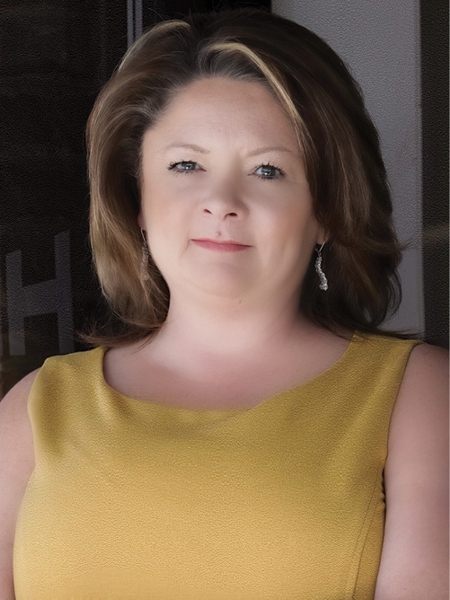 Lorraine Harrison of About Marketing is the host of Women In Business on www.kbcnpraise.com & www.kbcnvoice.com. Lorraine is interviewing Paulette Simpson, Chief Financial Officer of High Priority Plumbing.

Posted by KBCN Voice on Thursday, August 23, 2018
Paulette Simpson, CFO, High Priority Plumbing
Paulette Simpson is the CFO of High Priority Plumbing, a fast-growing residential and commercial plumbing company that services much of Georgia. The company has been in business since 2001, when Paulette encouraged her husband, Brian, to step out and start his own plumbing company.   In the early days, Brian was out in the field while Paulette did the back-office work in the evening after her full-time job in the banking industry. In 2005, she took the leap to become the full-time CFO. Under Paulette's leadership, High Priority Plumbing has expanded to over 30 trucks and more than 40 employees, with offices in Conyers and Savannah.
When asked what the secret of their success has been, Paulette praises the quality of their staff.
She says their employees are willing to give 100% everyday both in the field and office. Much of their staff has been with them for years and they consider their employees part of the family. Brian and Paulette have watched their employees' children grow up and have experienced major life events with them. She explains that the staff's interaction with their customers is why they have such a great reputation for customer service.
High Priority Plumbing is a community player. They have been very active with Prevent Child Abuse Rockdale, Hands Across Rockdale, Project Renewal, and Phoenix Pass, to name a few. They are committed to making a difference in the communities they serve. High Priority Plumbing is active in local Chambers of Commerce and Paulette is a graduate of the 2018 Leadership Rockdale Program.
If Paulette were able to give advice to her younger self, especially as a business owner, she says it would be to slow down and enjoy life more. Finding time for family and a life outside of work is something all business owners should strive for.
High Priority Plumbing is still growing, as evidenced by their recent move into a new 15,000 square foot facility. The additional space will allow the company to continue to grow and operate by their motto, "Our Customers are Our Priority".
Chief Financial Officer
High Priority Plumbing
770-860-8110
www.highpriorityplumbing.com